The Chief Disruptor Podcast
Bi-weekly deep-dives into the disruptive trends, strategies, and mindsets from across the Chief Disruptor Community. Hear from disruptors, change-makers and innovators from across blue-chip organisations, startups, scale-ups and the public sector. To join the Chief Disruptor Community visit: chiefdisruptor.com
Episodes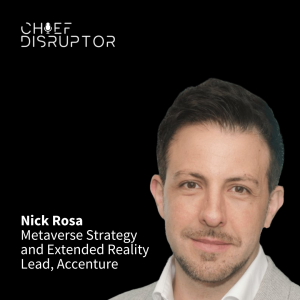 Monday Sep 26, 2022
Monday Sep 26, 2022
This episode explores the driving forces behind the growth of the metaverse, highlights the importance of addressing interoperability and provides some predictions for the future.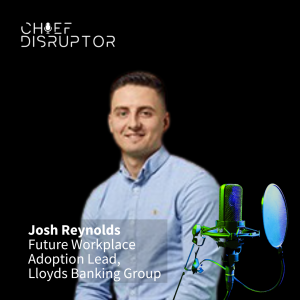 Tuesday Aug 30, 2022
Tuesday Aug 30, 2022
We were joined by Josh Reynolds, Future Workplace Adoption Lead at Lloyds Banking Group. Josh joined the people function group at Lloyds Banking Group during the pandemic and was involved in defining their hybrid, hub and home working strategy and, more recently, has been tasked with bringing the 'vibe' back to the office. Together, we explore the link between disruption, innovation and people, workplace tech, the role of the office and the workplace of the future.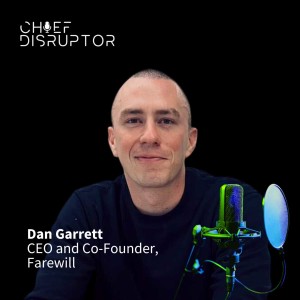 Thursday Aug 11, 2022
Thursday Aug 11, 2022
This week, we are joined by Dan Garrett, CEO and Co-Founder at Farewill. Farewill was founded in 2015 with the aim to make death simpler, more affordable and customer-centric. Through offering innovative products, such as online will-writing and direct cremation, and a customer experience that differs vastly from the type offered by solicitors and funeral directors, Farewill is now the UK's favourite will-writer. We explore purpose-led disruption, the formative years for founders and inventors, challenging norms around the death industry through customer-centricity and running a hyper-growth start-up.